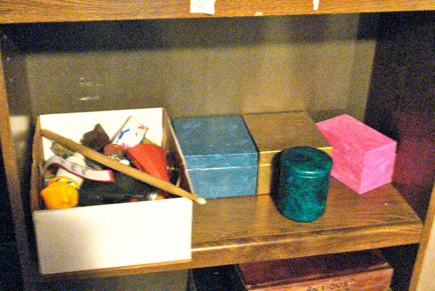 Treasure Chests

There are several treasure chests in the Shack.
You can make your own. They consist of many different kinds of objectsthat might appear to be random to you, but they actually can represent something special. After you create your treasure chest; come back to it later & slowly go through the items inside.
It might contain an important insight for you in your life. Sometimes the more unusual the object the stronger what it could represent for YOU.
Maybe one of the objects will move you to pray to Me for something you need or want to give thanks or praise for in your life.